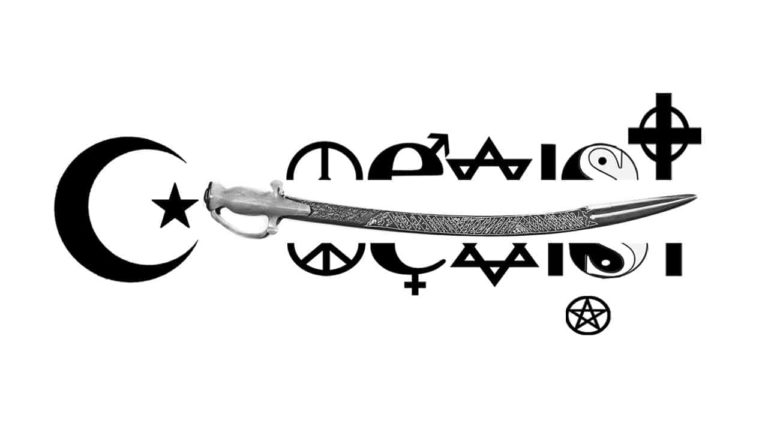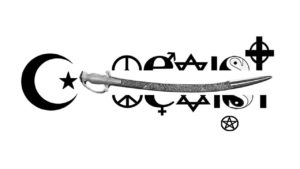 When I was a religious extremist, I embraced every teaching of the Bible as if it could be none other than directly from the mind of a loving God to his lost children. One year of college, then one year of missionary service, only made me more extreme. Meeting and marrying my wife, having our first child, returning to the mission field, and then returning to college to complete my teaching degree were all life events which eroded away my extremism. By the time I was a seasoned teacher, I was religiously and politically liberal. I had become a moderate.
My definition of a religious moderate is one who ignores the bad ideas in their scriptures; extremists embrace the bad ideas. Some extremists move away from the bad ideas, and toward moderation like I did. This phenomenon is healthy for open discussion across political and religious boundaries and results in progress for international and ecumenical relations.
However, nothing prevents moderates from becoming extremists; all they have to do is stop ignoring their scriptures' bad ideas and embrace them. This is unhealthy for society; it generates friction between fellow citizens, creates animosity toward the 'other', and at its worst, it engenders violence toward innocent people. This is why public criticism of bad ideas generated by religion is so important– keeping the moderates moderate and drying up the recruiting grounds of extremists.
From http://www.huffingtonpost.com/ali-a-rizvi/an-open-letter-to-moderat_b_5930764.html "When people see moderates insisting that Islam is peaceful while also defending these verses and claiming they're misunderstood, it appears inconsistent. When they read these passages and see fundamentalists carrying out exactly what they say, it appears consistent."
If you are religious and agree with my definition, you are a religious moderate. If you are offended by my definition and disagree with it, you are not a moderate. I think there is a spectrum of extremism: from very conservative to fundamentalist to extremist. But those on the far right end of the spectrum are pushing back the hardest against public criticism of their religious ideas, and they are succeeding in most parts of the world.
The dynamic of the moderates being the recruiting ground for extremists is a dirty truth about religion that the larger society ignores. People like Sam Harris or the late Christopher Hitchens or others who expose it are branded Islamophobes and dismissed as racist. Liberals, in general, tend to be unable to see it happening. But when I was a Christian I spent twenty-five years observing this dynamic relationship between Seventh-day Adventist moderates and extremists.
There is a strong flow from extreme to moderate, as young people educate themselves and turn away from the more conservative practices. But there is also a flow in the opposite direction, from moderates to conservative. This happens because the extreme conservative embrace of all the ideas in scripture, bad and good, is the most consistent. And they know it. And they use that as a hammer to verbally attack the moderates and liberals in their sermons, using guilt and shame to 'bring them back to the Bible.'
UPDATE 1/12/2015: "I searched the internet and discovered that Jenny's rabbi didn't act alone but rather, he was part of a concerted, worldwide effort to recruit non-Orthodox Jews to ultra-Orthodoxy." From kveller.com/how-i-lost-my-daughter-to-religious-fundamentalism