The most dangerous thing about religion is how it can take a moderate case of youthful naiveté, the kind that asserts "I think I know what's good for the world" and explode it up into a god complex. Most kinds of Christian-style religions elevate the God complex further, into full-blown assholery. These are those obnoxious true believers filling the ranks of the Christian nationalists, the militant advocacy groups usually choosing one or more of the words American, Freedom, and Patriot in their titles, and the general Trump-loving MAGA crowd. These are those who know what is best for you, and they feel a righteous duty not only to tell you but also change the law to force you to conform to their goals for your life. In a word, insufferable.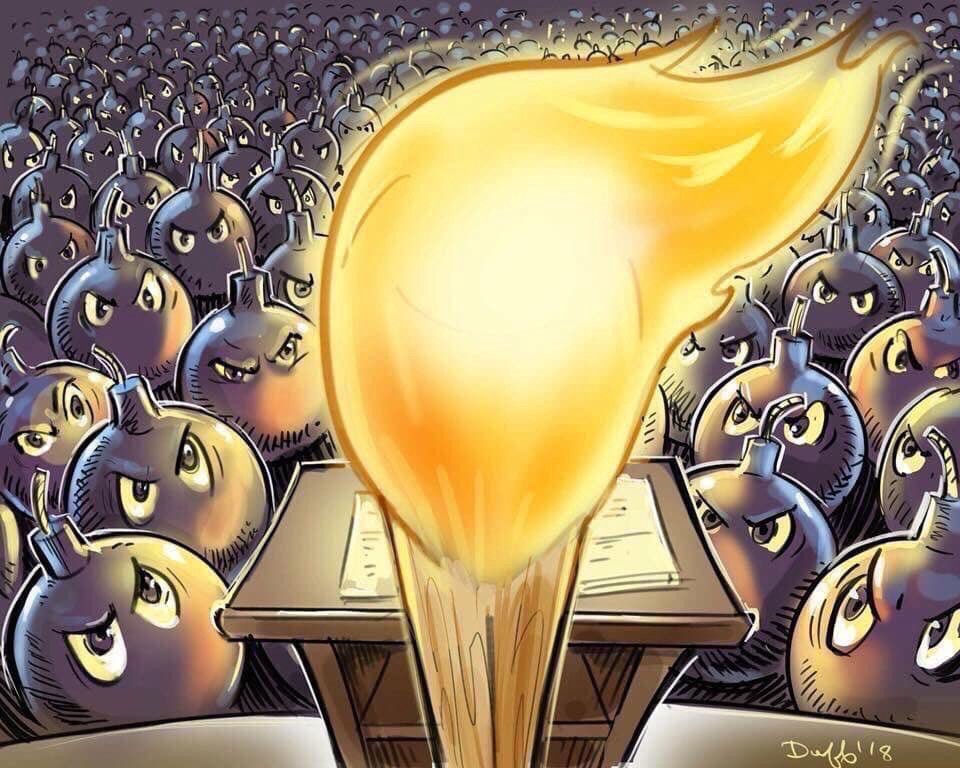 I had many advantages growing up white, male, and middle class, in the USA. I squandered most of them, because my survival didn't depend on me maximizing my privilege. I did, however, often indulge in the aforementioned youthful naive mindset, thinking I knew SO much better than everyone. Luckily, I was also shy, to a fault, so I didn't gain a reputation for being an asshole.
Then I embraced conservative christianity in my twenties Boy, did I become a god overnight! The speed of the mental transition is truly breathtaking. You can wake up one morning humble and full of all kinds of healthy curiosity and skepticism about your world, and by the time you go to bed that night, you can be utterly confident of the truth of one specific set of views about the whole universe, such that you just CAN'T WAIT to convince everyone you meet that you are right, and they are wrong, and lost, and sinners in need of your savior.
Since shedding the god delusions, I've noted how easily that overly righteous attitude comes to christians I encounter. For example, the first question a new neighbor asked us when we moved next door to them — again, FIRST question, first impression: "What church do you guys go to?" Not, where are you from? Or what do you do? Or do you need a home cooked meal tonight? Straight to religious bullshit, assumptions, and obnoxious suggestions.
At the time I'm writing, we are between the leak of the SCOTUS Roe V Wade takedown opinion of Alito and the actual decision, so I cannot know how this abortion issue will turn out in the end. But so far, Republicans from the center on out to the fringes are celebrating this as if it came straight from God. As if they know a god, know what he thinks about life, as if they know that he wants them to do something about other people's behavior.
When you have a god complex, you don't just KNOW what's best for others, you benevolently force circumstances around them in order to make it happen for them. You have convictions, and you know things. Why should a grown person belong to herself? Why should an adult be able to privately, with professional medical advice, choose for herself what's best for her life? No, no, no! says the god impersonator christian, I know what is best. Just let me handle it for you. It'll all work out much better (for me) in the end.
I'm also writing during the week when the recently re-empowered Taliban in Afghanistan ordered all women in the country to get back under the head-to-toe Burqa. These god-players claim it's for their sisters' safety. Hey, guys, how about death penalty for men who rape? You love that death penalty, why not lay the axe to the root of your rape culture? Nah, say the god-men of the Taliban, we'll just make the girls cover up, that way the rape-y men won't be overly tempted.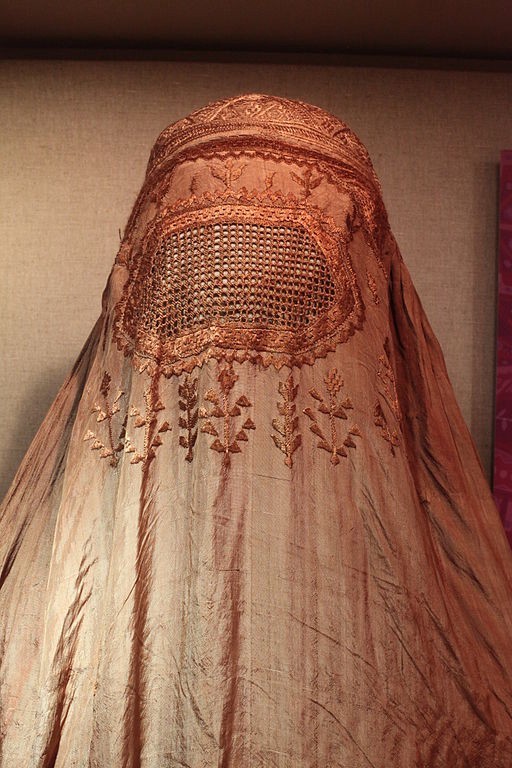 And why would adult women (and their husbands, fathers, and sons) acquiesce to such a horrifying medieval solution? Because of religious bullshit, that's why. When you accept the fantastical doctrine of a biblical paradise, you lose motivation to care for what (and who) is here and now. Whatever damage or suffering happens now will be fixed and forgotten in the afterlife. Abuse the earth, the "other", the weak. Heaven fixes it all!
Exceptions can highlight rules, and there are a few exceptional religions: Jainism, Sikh, Buddhism, the Quakers (officially the Society of Friends), and the Amish (Amish Mennonites). These all have reputations for non-violence and non-interference in politics in countries with secular governments.
Here's the ultimate irony: religion often claims for itself an identification with truth; in fact, though, its behavior towards questions, doubt, and curiosity betray a hatred of truth. The truth can be hard to swallow, especially when you are looking for meaning and comfort.
Confusion is religion's most effective tool to distract believers from that natural instinct evolution implanted, the one which makes us curious, questioning everything. Disinformation has become a popular study in recent years, with the uncovering of the Russian influence on American politics. No one has mastered the art of disinformation better than the Russian government. I won't be surprised if the church has had a role in teaching Russia how it's done.
Confusion is important to demagogues because once they've sown enough of it, it's so much easier to pop up and claim with great conviction that if the poor confused masses out there want to follow them into the promised land, all will be well once again.
https://twitter.com/Kim_Kamensky : So when [Alito] talks about going back to what the founding fathers meant, he is talking about all of this shit. Women's bodies being legally owned and controlled by men. He knows many Christian white women are groomed theologically to agree and will vote for this patriarchal control.
"He knows many Christian white women are groomed theologically to agree and will vote for this patriarchal control." (the Tweet referenced was accessed in May of 2022; it has since been deleted, but is preserved here.)
Think about this part of the above quote: "groomed theologically," meaning that the insidious gaslighting and disinformation campaigning we all hate in politics also takes place inside churches and seminaries, religious schools and, of course, home schools.
And: "groomed theologically to agree" with ideas that run counter to their own best interests. They are bewitched by bullshit into voting, sacrificing time, money, and strength, and consenting to harm themselves.
Normally the instinct to survive remains close enough to our conscious minds that we cannot be fooled into harming ourselves. The master grifters, bullshitters, and con artists of the world get us to ignore our best interests so they can remain our masters.
Demagogues want to be what students of religion call cult leaders, even though they would never accept that label. From Stalin to Mao to NK's Kims, these power-drunk bullshit masters want to be feared like a Mafia godfather, and respected among their allies on the world stage.
A good symptom to watch for, when you wonder if your leader(s) are becoming cultic, is gaslighting. As in, they spew lies and all manner of bullshit, but they are blind to it. It seems like THEY BELIEVE IT! (Whether we'll ever be able to find out if they do believe it is likely an impossibility.) Like humor, they have no sense of it. That whole "do unto others as you would have them do unto you" golden rule gets overturned in their minds. It no longer applies to them.
This is the thing that makes the common folk feel like they are going insane, even while their work makes the world of the gaslighting dictator keep spinning normally. Citizens subject to the whims of these types of regimes are in danger of losing touch with reality and becoming unable to discern truth from lies — this is the end goal of gaslighting, after all. If people of common sense can stay mentally awake and keep their bullshit detector vigilant and sensitive, they might survive to enjoy life after the inevitable fall of the gaslighting regime.
In the US, we feel fairly certain that we are entering a chapter of our history very similar to what happened in the Soviet Union just as it consolidated power and allowed state control of the media. I sincerely hope that this chapter is short, and has a happy transition to life after the crumbling of our democracy. Hopefully we can rebuild it from the wasteland of corruption it is turning into. Or, better, prevent it from going over the cliff before it is beyond the point of redemption.